Board Stiff
Unabridged Audiobook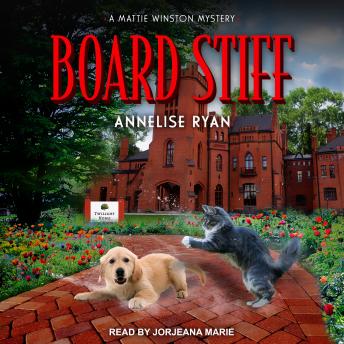 Duration:
9 hours 14 minutes
Summary:
A rest home makes a coroner-turned-sleuth restless in this hard-boiled mystery by the USA Today bestselling author of Dead Ringer.

Sorenson, Wisconsin's deputy coroner Mattie Winston is back on the job . . . in a nursing home examining the body of Bernie Chase-the now former president of the Twilight Home's board of directors-who is covered in a powder used to turn liquids to solids. The home's residents are certain Bernie was offing the patients who cost him too much . . . and the patient that found him can't remember a thing.

Between her ongoing tug of war with Detective Hurley, fulfilling her new job requirement of seeing a shrink, and wrangling with the Twilight Home's board of directors, Mattie's got her scrubbed hands full. She'll need all of her outside-the-box forensic skills to crack a case that's turning out to be stranger-and more dangerous-than anything she's seen before!
Genres: