The Change
Unabridged Audiobook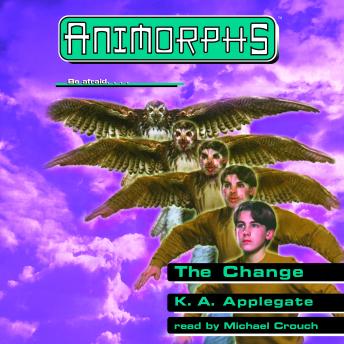 Duration:
3 hours 33 minutes
Summary:
Tobias has gotten used to his new life. He's a red-tailed hawk with the mind of a kid. It was difficult when he first became trapped
in his morph, but he's started to come to terms with things. After all, how many kids actually get the chance to fly?
But now Tobias is about to make a very difficult choice: a choice that the other Animorphs know nothing about. And it could mean
the difference between living the rest of his life as a hawk...and being human.
Genres: