Dakota
Unabridged Audiobook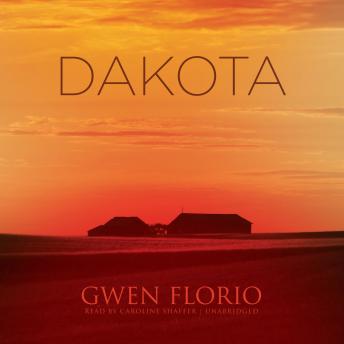 Duration:
9 hours 5 minutes
Summary:
Former foreign correspondent Lola Wicks is getting a littlebored in Magpie, Montana, where she landed at a small local newspaper afterbeing downsized from her job in Kabul. Then Judith Calf Looking, a localBlackfeet Indian girl missing for several months, turns up dead in a snowbank with amysterious brand on her forearm. The sheriff-whose romantic relationship withLola provides Magpie with its most delicious gossip in years-thinks Judithprobably froze to death while hitchhiking back to the reservation fromwherever she'd been.
But Lola hears rumors that Judith had been working as anexotic dancer in the North Dakota oil fields and further discovers that severalBlackfeet girls, all known drug users, have gone missing over the past year.She heads out to the oil patch to check things out, only to find herself in aplace where men outnumber women a hundred to one, the law looks the other way,and life-especially her own-is cheap.
Dakota shows the frightening underside of a boom-and-busteconomy; of the effect on a small town when big-city money washes in,accompanied by hordes of men far from their families; of what happens when theold rules no longer apply but the new ones are yet to be determined.
Genres: