Death Trap
Unabridged Audiobook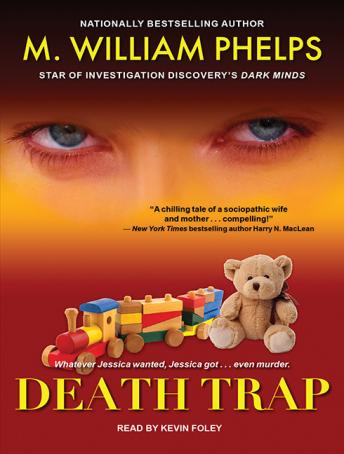 Duration:
11 hours 37 minutes
Summary:
A loving father and his new wife set out to pick up his kids for a scheduled weekend visit-but never suspected they were walking into a death trap.

A handwritten note instructed Alan and Terra Bates to enter the back door of his ex-wife's Alabama home. A day later their charred bodies were found hundreds of miles away, wrapped in blankets, in a burned-out car's trunk on a desolate Georgia road.

At Jessica McCord's house, law enforcement officials found windows covered in blankets, a cache of weapons and ammunition, carpets torn up, new tile on the floors, and the couch missing. Then they learned about the nasty divorce and bitter custody battle that had landed Jessica in jail. Along with her new police-officer husband, Jessica became the prime suspect in this brutal double murder.
Genres: