The Flip: Epiphanies of Mind and the Future of Knowledge
Unabridged Audiobook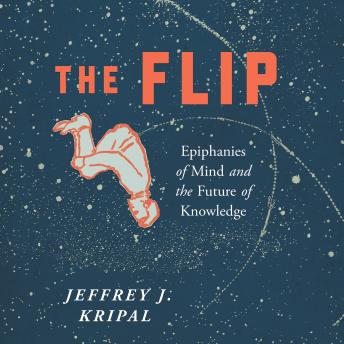 Duration:
6 hours 54 minutes
Summary:
"One of the most provocative new books of the year, and, for me, mindblowing." ―Michael Pollan, author of The Omnivore's Dilemma and How to Change Your Mind

"Kripal makes many sympathetic points about the present spiritual state of America. . . . [He] continues to believe that spirituality and science should not contradict each other." ―New York Times Book Review

"Kripal prompts us to reflect on our personal assumptions, as well as the shared assumptions that create and maintain our institutions. . . . [His] work will likely become more and more relevant to more and more areas of inquiry as the century unfolds. It may even open up a new space for Americans to reevaluate the personal and cultural narratives they have inherited, and to imagine alternative futures." ―Los Angeles Review of Books

A "flip," writes Jeffrey J. Kripal, is "a reversal of perspective," "a new real," often born of an extreme, life-changing experience. The Flip is Kripal's ambitious, visionary program for unifying the sciences and the humanities to expand our minds, open our hearts, and negotiate a peaceful resolution to the culture wars. Combining accounts of rationalists' spiritual awakenings and consciousness explorations by philosophers, neuroscientists, and mystics within a framework of the history of science and religion, Kripal compellingly signals a path to mending our fractured world.
Genres: