For The Guild
Unabridged Audiobook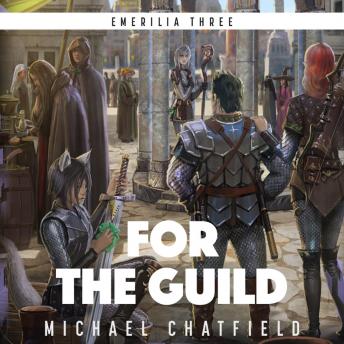 Duration:
15 hours 41 minutes
Summary:
Free from the battles…


…Dave and his party must focus on leveling up.


Will they have the skills to survive this different kind of war?


Success can breed its own set of problems. As their reputation grows, the Gudalo Kingdom is no longer safe. Did they overstep when they built the new teleport pad?


What's Dave's next move?


Video Games can raise heroes and bring down the very gods.


As the Stone Raider's Return, their choices will either lead then to become the most powerful guild Emerilia has seen or be wiped out by those that oppose them.


Can they truly be prepared for what comes next?


You'll love this sixth book in the science fiction and fantasy Emerilia series, because as the characters gain levels, craft powerful weapons and gain allies and enemies. You'll want to jump into Emerilia Online and find out what happens next.


Get it now.
Genres: