Lying Low: A Jane Avery Mystery
Unabridged Audiobook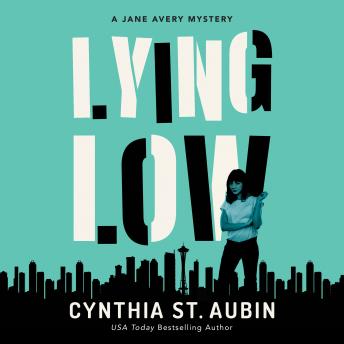 Duration:
9 hours 0 minutes
Summary:
She can't tell the truth to save her life—now she might have to. From USA Today bestselling author Cynthia St. Aubin.

When aspiring attorney and gifted prevaricator Jane Avery is charged with killing a powerful software engineer, she sticks to the whole truth and nothing but. This time, she really has no idea who he is, or what he was doing in her bed. But no sooner is Jane railroaded than she's bailed out by shady billionaire architect Archard Valentine. He and Jane have something in common: they're both looking for Jane's mother, Alex. For Valentine, it's business. For Jane, it's personal. And with one last lead to follow, she's on the run.

Jane and Valentine aren't the only ones bound for Seattle. So is Jane's legal mentor…and a female colleague who plays her own games with the truth. Where they're headed is straight into a fatal high-tech conspiracy, a web of betrayal, and a criminal mastermind connected to everything in Jane's life. And, maybe, to all that's missing in it.

Now Jane can trust only herself to find what she's been looking for—and fast—because believe it or not, someone is dead set on making her disappear too.
Genres: