The Miracle Power of Your Mind: The Joseph Murphy Treasury
Unabridged Audiobook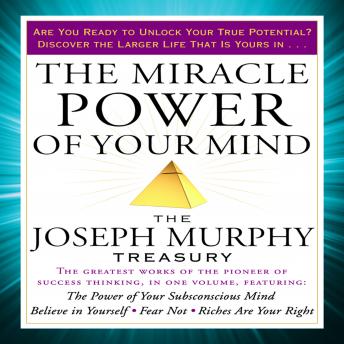 Duration:
62 hours 26 minutes
Summary:
An unprecedented collection of rare and life-changing classics from the pioneering author of The Power of Your Subconscious Mind.

This new classic audio pulls together, in one convenient and inspiring compendium, some of the rarest and most extraordinary books by mind-power master Joseph Murphy.

This unmatched anthology features more than twenty books and pamphlets, including Murphy's most beloved works, such as The Power of Your Subconscious Mind and How to Attract Money--as well as extraordinary but difficult-to-find early classics, such as The Meaning of Reincarnation, Nuclear Religion, Why Did This Happen to Me?, and Fear Not.

These works are drawn from the most prolific and potent period in Murphy's career, in the years just before he shook the world with his self-development landmark The Power of Your Subconscious Mind (1963). It is a must-have for Murphy fans.
Genres: