Murder on the Rocks
Unabridged Audiobook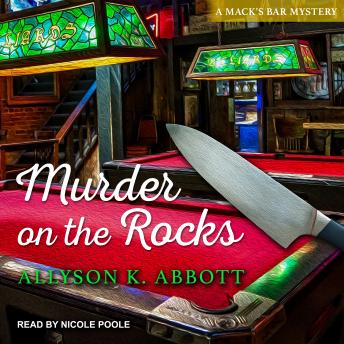 Duration:
8 hours 45 minutes
Summary:
Mack's Bar is one of those nice, friendly places where everybody knows your name. That's great when someone's buying you a round, but not so hot when you find yourself atop a list of murder suspects-with your fingerprints on the bloody knife!

Mackenzie 'Mack' Dalton is a Milwaukee bar owner with a nose for trouble-literally. A neurological glitch has left her with extra perceptive senses. So when she stumbles upon a dead body in the alley behind the bar-the same spot where her own father was shot eight months earlier-she can tell right away there's something fishy in the air. The lead detective thinks there's a link between the two deaths, and he'll need Mack's help to sniff out the murderer amid the crowd of eccentric regulars. But when all the evidence points to her as the most likely culprit, it could be an early last call for Mack-and celebratory cocktails for a killer.
Genres:
1 of 1 people found this review helpful.