One Brief Shining Moment: Remembering Kennedy
Unabridged Audiobook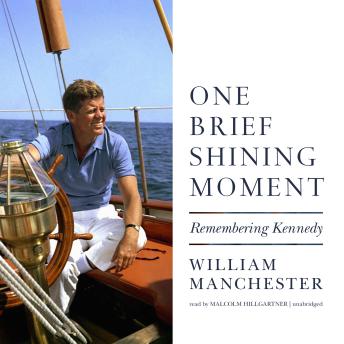 Duration:
9 hours 13 minutes
Summary:
William Manchester was friends with John F. Kennedy for two decades before the President's assassination. In this work, the bestselling author of Portrait of a President and The Death of a President puts aside the tragedy of JFK's death to celebrate the brightness of his life.
Manchester recalls in intimate detail everything from family gatherings at Hyannis Port, to grueling campaign trips, and quiet evenings alone with the President in the White House family quarters. The resulting portrait provides listeners with myriad anecdotes and insights into a life of a man that bristled with vigor, competitiveness, and an unflagging drive for excellence, and shone with elegance, intelligence, and compassion.
The book was important when it was first published, but now fills a new role as an antidote to the wave of political disillusionment in America.
New York Times bestseller.
Genres: