Page From a Tennessee Journal: A Novel
Unabridged Audiobook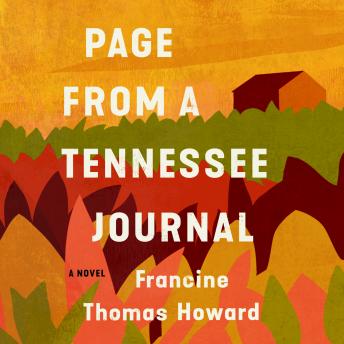 Duration:
10 hours 35 minutes
Summary:
From the author of The Daughter of Union County comes an intimate and heart-pounding novel about two families—one black, one white—colliding against the explosive backdrop of the post–Civil War South.

It's been fifty years since the Civil War ended, but the racial divide is as rigid and unforgiving as ever. For two families in the rural South, that boundary will be crossed.

Alex and Eula Mae McNaughton own a tobacco farm in Tennessee. Black sharecroppers John and Annalaura Welles work it. In this particular summer of 1913, John has left without a word, and Annalaura is expected to bring in the crop by herself. Alone, fearing eviction, and desperate to feed her four children, Annalaura is forced into becoming Alex's mistress. The only thing forbidden is Alex's growing affection for Annalaura. She isn't the only one faced with terrible choices. Eula Mae is waging her own battle against her husband and her assumed indifference. John, too, is bent on revenge. His sudden return will set in motion a devastating chain of events that will change all of their lives forever.
Genres: