Skull Cathedral: A Vestigial Anatomy
A free trial credit cannot be used on this title.
Unabridged Audiobook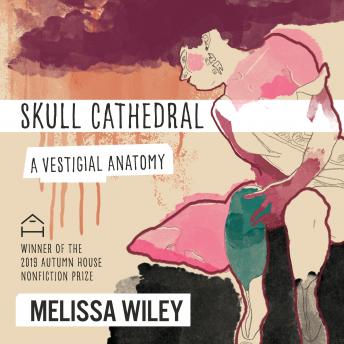 Duration:
6 hours 40 minutes
Summary:
In Skull Cathedral, Melissa Wiley pulls stories from the vestigial remnants of the creatures we were or could have become. The appendix, pinky toes, tonsils, male nipples, wisdom teeth, and coccyx are starting points through which Wiley explores exaltation, eroticism, grief, and desire. Using the slow evolution and odd disintegration of vestigial organs to enter the braided stories of the lives we establish for ourselves, the people we grieve, and the mysteries of youth, memory, and longing, Wiley's lens is deeply feminist and compassionate.



Turning to these mysterious anatomical remnants, she finds insight into the lingering questions of loss and the nagging sensations of being incomplete. For instance, in considering the appendix, Wiley finds herself working through her grief after the loss of her father, a sensation that again resurfaces in the face of the moon as she looks to the sky. Testing the boundaries of genre and fighting to expand the limits of perception, the stylized essays of Skull Cathedral embrace the strangeness of life through the lingering peculiarities of the human body. Skull Cathedral, Wiley's second book of nonfiction, won the 2019 Autumn House Nonfiction Prize.
Genres: