Slaying It
Unabridged Audiobook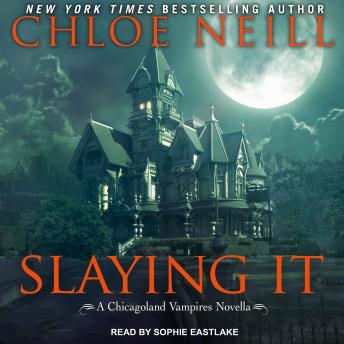 Duration:
2 hours 15 minutes
Summary:
A brand new novella in the New York Times bestselling series featuring vampires in the Windy City.

Merit, the Sentinel of Chicago's Cadogan House, is pregnant. She's ready to meet her daughter, but also excited to see her feet again. While out on an evening walk, Merit stops to help a man in need, only to find herself the victim of a kidnapping attempt. Someone with a serious debt to some very serious people thinks Cadogan House will pay a rich reward for Merit's return.

Jonah, the handsome captain of Grey House's guards, is on his way to a meeting at Cadogan-and if he's honest with himself, to drop in on Cadogan's gorgeous and brilliant chef, Margot-when he stumbles on the aftermath of the attack. He'll stop at nothing to help the Cadogan vampires, including Margot, face down the threat.

Contains mature themes.
Genres: