Understanding the World of Wine
Unabridged Audiobook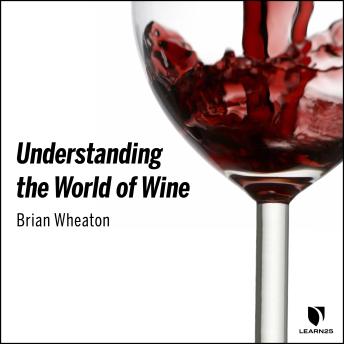 Duration:
14 hours 8 minutes
Summary:
Gain the wine know-how you've always wanted in this comprehensive course.

Choosing the right wine for an occasion can be a challenge even for the experienced. To help you master that challenge and deepen your appreciation of wine and its inexpressibly rich lore, Master of Wine Brian Wheaton recorded Understanding the World of Wine.

Whether you're a seasoned oenophile or a beginner, you will discover new insights in this set of 36 easy-to-use audio lectures. You'll explore the rich history of winemaking, learn how wine is created today, and understand what makes each of the world's great grape varieties special. You will journey through winemaking regions across the globe, from classic areas like Bordeaux, Burgundy, and the Rhone Valley to New World vineyards in the US, Chile, Argentina, South Africa, Australia, and New Zealand. 
 
You will find practical tips and advice. Can wine improve your health? How is wine best matched with food? What are the biggest pitfalls to avoid? What is the essential wine vocabulary? What are the best ways to shop for wine? 
 
You can enjoy these lively, 25-minute lectures while you commute, run errands, or exercise- wherever and whenever you want.
 
Discover the wonderful world of wine today.

This course is part of the Learn25 collection.
Genres: