Winston Churchill. Secrets of Success [Russian Edition]
Unabridged Audiobook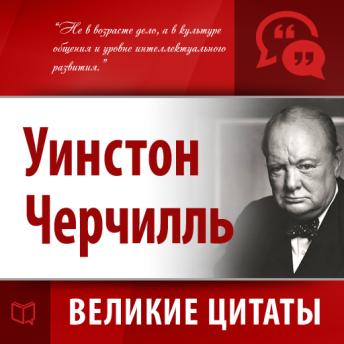 Duration:
1 hours 0 minutes
Language:
Russian
Summary:
The most famous quotes of one of the most famous politicians in world history!

The life of Winston Churchill is more interesting than any books and films. Military, journalist, Nobel Prize in Literature, who became Prime Minister of Great Britain in one of the most difficult periods in its history.

The policy of Winston Churchill is often criticized. But most of them remember him as a bright charismatic leader, a man with an excellent sense of humor. His speeches were included in the textbooks on oratory.

This audiobook contains the most famous, wise, sometimes ridiculous quotes of Winston Churchill.

AB Publishing. Reference and information edition.
Genres: