And the Killer Is...
Unabridged Audiobook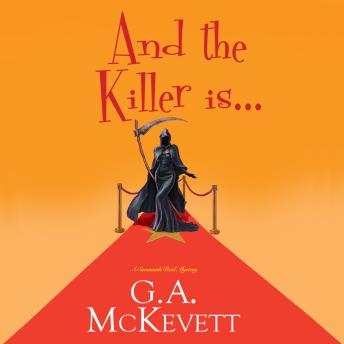 Duration:
8 hours 38 minutes
Summary:
It will be a cold day in San Carmelita before Private Investigator Savannah Reid skips over a high-profile homicide case, especially one attached to a tasty reward. But when ninety-year-old former silver-screen siren Lucinda Faraday is murdered inside her derelict mansion, serving justice comes with unsavory risks. The fallen star, considered one of the most beautiful women of her time, was found strangled by a pair of vintage stockings amid a hoard of garbage and priceless memorabilia. Now, Lucinda is making headlines again-and, like in the past, her name is connected with the worst kind of scandal.As a quest for answers reveals sleazy secrets about the victim's history, the Moonlight Magnolia Agency soon discovers that corruption, addiction, and blackmail were as rampant in the good old days of Hollywood as in the present-maybe even more so. Balancing a suspect list longer than Lucinda's acting credits and evidence that could destroy the reputation of people still alive, can Savannah outsmart the culprit before she or someone else gets reduced to tabloid fodder next?
Genres: