B. J. Harrison Reads The Memoirs of Sherlock Holmes
Unabridged Audiobook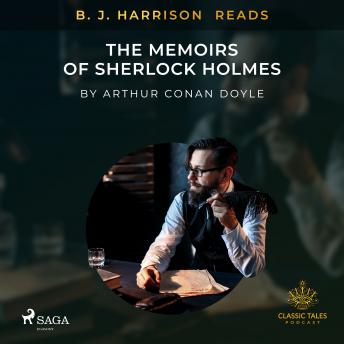 Duration:
9 hours 2 minutes
Summary:
'The Memoirs of Sherlock Holmes' is Sir Conan Doyle's second collection about the great detective. In this collection we meet the same two protagonists, namely Holmes and Watson, but the cases and mysteries that must be solved are completely new. The disappearance of a champion horse, a dead coachman and stolen naval treaty are only a small portion of all the mysteries the two men will have to deal with.

Will the complexity of the new cases force Holmes to give up, or will he once again handle them with ease? Are you ready to solve this new set of mysteries? If so, do not hesitate to embark on this journey along with the great Sherlock Holmes and his associate, Dr. Watson.

'The Memoirs of Sherlock Holmes' was first published in 1893.
Genres: