Certainty
Unabridged Audiobook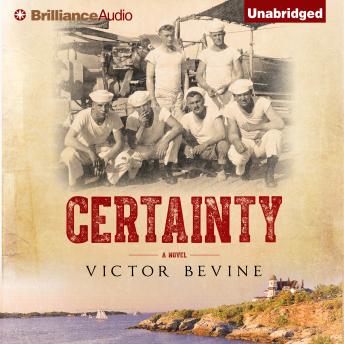 Duration:
10 hours 32 minutes
Summary:
When you're fighting an injustice, can it be wrong to do what's right?

Inspired by the scandalous true story that shocked a nation at the close of WWI.

With America's entry into World War I, the population of Newport, Rhode Island, seems to double overnight as twenty-five thousand rowdy recruits descend on the Naval Training Station. Drinking, prostitution, and other depravities follow the sailors, transforming the upscale town into what many residents—including young lawyer William Bartlett, whose genteel family has lived in Newport for generations—consider to be a moral cesspool.

When sailors accuse a beloved local clergyman of sexual impropriety, William feels compelled to fight back. He agrees to defend the minister against the shocking allegations, in the face of dire personal and professional consequences. But when the trial grows increasingly sensational, and when outrageous revelations echo all the way from Newport to the federal government, William must confront more than just the truth—he must confront the very nature of good and evil.

Certainty recalls a war-torn era when the line between right and wrong became dangerously blurred.
Genres: