Enneagram and Mental Illness: Complete Guide How to Improve all Symptoms
Unabridged Audiobook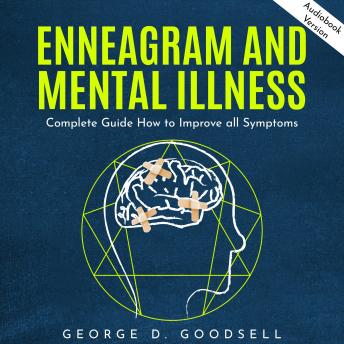 Duration:
7 hours 9 minutes
Summary:
End Negativity And Manage Anxiety So You Can Take Back Control And Achieve Inner Peace And SuccessLife throws us multiple curveballs. We do what we can to catch every single one as best as we can. But sometimes, we can become overwhelmed and develop psychological issues that, when not addressed properly and right away, can MAKE OR BREAK US!

Over the years, anxiety and mental issues have become less taboo. Because of this, multiple studies have been dones to address them. Plenty of resources have also been made available to help in coping… but none of them are as comprehensive as this one!

In this book, you will learn:
- All about the power of mindfulness
- The types of anxiety disorders and how they differ from other mental issues
- How meditation can help you manage your anxiety
- All the practical tips you can follow to meditate the right way
- How brainwashing breaks down a person's sense of self
- The possibility of healing and regaining control
- How to acknowledge and overcome painful thoughts and anxieties
- How negative thoughts can exacerbate mental illness
- And much more

With this book, careful research and consideration have been done in order to give readers what they need, including expert-backed tips and research-based information. People are already going through so much with their anxiety and mental issues. This book aims to LESSEN THE BURDEN and MAXIMIZE THE POSITIVE OUTCOMES.

Taking control of your mind and your life is within your reach! Don't delay!

Scroll up and Click on "Buy Now" today!
Genres: