Grand Central: Original Stories of Postwar Love and Reunion
Unabridged Audiobook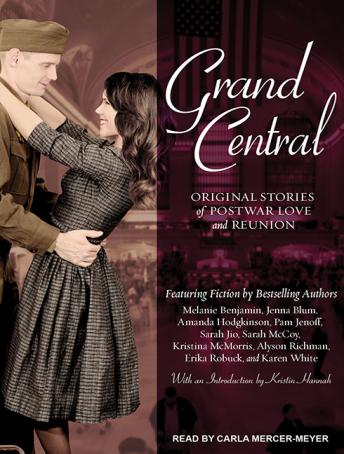 Duration:
12 hours 7 minutes
Summary:
A war bride awaits the arrival of her GI husband at the platform...

A Holocaust survivor works at the Oyster Bar, where a customer reminds him of his late mother...

A Hollywood hopeful anticipates her first screen test and a chance at stardom in the Kissing Room...

On any particular day, thousands upon thousands of people pass through New York City's Grand Central Terminal, through the whispering gallery, beneath the ceiling of stars, and past the information booth and its beckoning four-faced clock, to whatever destination is calling them. It is a place where people come to say hello and good-bye. And each person has a story to tell.

Now, ten bestselling authors inspired by this iconic landmark have created their own stories, set on the same day, just after the end of World War II, in a time of hope, uncertainty, change, and renewal.
Genres: