The Hindus: An Alternative History
Unabridged Audiobook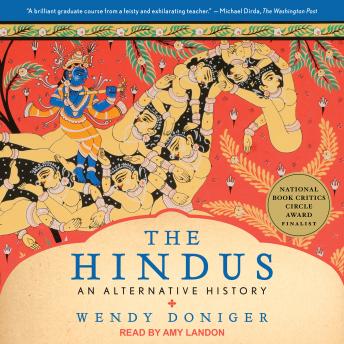 Duration:
32 hours 14 minutes
Summary:
From one of the world's foremost scholars on Hinduism, a vivid reinterpretation of its history

Hinduism does not lend itself easily to a strictly chronological account. Many of its central texts cannot be reliably dated within a century; its central tenets arise at particular moments in Indian history and often differ according to gender or caste; and the differences between groups of Hindus far outnumber the commonalities. Yet the greatness of Hinduism lies precisely in many of these idiosyncratic qualities that continues to inspire debate today.

Wendy Doniger is one of the foremost scholars of Hinduism in the world. With her inimitable insight and expertise Doniger illuminates those moments within the tradition that resist forces that would standardize or establish a canon. Without reversing or misrepresenting the historical hierarchies, she reveals how Sanskrit and vernacular sources are rich in knowledge of and compassion toward women and lower castes; how they debate tensions surrounding religion, violence, and tolerance; and how animals are the key to important shifts in attitudes toward different social classes.
Genres: