The Prince of Paradise: The True Story of a Hotel Heir, His Seductive Wife, and a Ruthless Murder
Unabridged Audiobook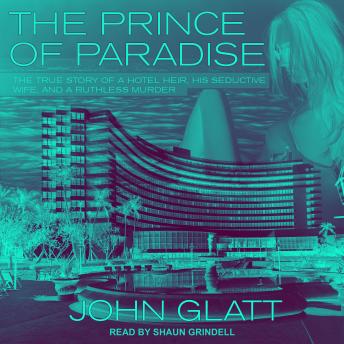 Duration:
14 hours 4 minutes
Summary:
A millionaire playboy

Ben Novack, Jr., was born into a hotel empire, Miami's lavish Fontainbleau. But his luxurious, celebrity-studded lifestyle would ironically end in another hotel room-where the police found him bound up in duct tape, beaten to death.

A history of violence

Seven years earlier, police found Novack in an eerily similar situation-when his ex-stripper wife Narcy duct-taped him to a chair for twenty-four hours and robbed him. Claiming it was a sex game, he never pressed charges and never followed through with a divorce.

A family murder mystery

Prosecutors believed Narcy let the killers into the room and watched them brutalize Novack. They also suspected she was involved in the death of Novack's mother, who took a fatal fall months before. Strangely, it was Narcy's own daughter who implicated her to the police-in this twisted case of passion, perversion, and paradise lost . . .
Genres: