The Gathering
Unabridged Audiobook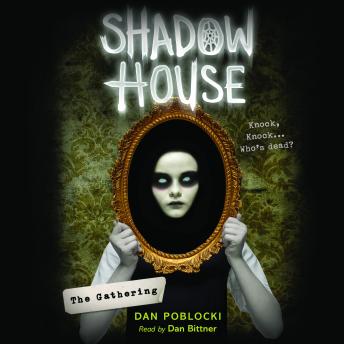 Duration:
4 hours 28 minutes
Summary:
Multiplatform takes on horror with a trilogy that brings Miss Peregrine to middle grade with an online Skeleton Creek twist! Come Play With Us...

Buildings have memories. Places bear scars. We've all had those moments--a chill in the air, a sense that something terrible once happened where we stand. But some houses are more than scary. They're hungry.

Larkspur House has lured five kids inside, and they're trapped. The five will have to look carefully--there are clues to the house's secrets scattered all over the grounds, and if they can figure out the past, it might show them a way out of their terrifying present. Will they stay strong enough to discover the house's weakness and escape? Or will the horrors of Larkspur House scare the five right out of their minds?

Each book in the series is full of creepy photos and objects that tell one story in the book, and unlock exciting, choose-your-own-adventure stories online where kids try to survive the house!
Genres: