The Water's Edge
Unabridged Audiobook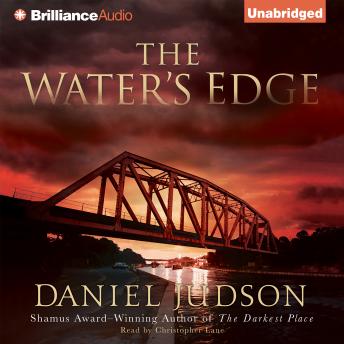 Duration:
13 hours 1 minutes
Summary:
When Jake "Payday" Bechet hears that two men have been murdered a few miles from where he lives in the Hamptons – hanged from the Shinnecock Bridge, their hands severed – he knows that trouble is coming. Trouble for him, for everyone, because it means that someone has betrayed the Castello crime family. Whether it's someone trying to move in on their drug operation or the cops making their own statement, he doesn't know, but he wants to stay far away from it all.

After all, years ago Bechet himself walked away from the Castellos with enough inside information to hold over their heads and to keep himself safe, then went underground. He doesn't want to get anywhere near them now, but soon discovers that he can't remain indifferent – first it seems one of his friends has gotten involved in the fringes of this battle, and then the larger picture becomes clear: Jorge Castello himself wants Bechet to find out who's behind the killings, claiming there's a traitor in the family. The last thing Bechet wants to do is work for the Castellos again, but he knows he has to find a way to finish it somehow.

Between Bechet and Tommy Miller, a retired P.I. whose ex-girlfriend has also gotten too close to the Castellos and whose father was one of their casualties a few years back, all the loose ends will be tied up – one way or another – before the end of twenty-four hours. Once again Daniel Judson shines an unforgiving light on the darkest parts of the Hamptons and delivers a powerful, unforgettable read paced at breakneck speed.
Genres: